The effect is the same, but no harm. American scientists have created an artificial substitute for alcohol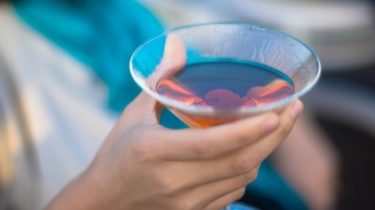 The effect is the same, but no harm. American scientists have created an artificial substitute for alcohol
© pixabay.com
Аlcosynth did not change their taste.
U.S. scientists have created harmless substitute for alcohol.
The researchers were able to synthesize a substance which in the future will be able to replace the alcohol and to save people from the consequences of alcohol like addiction and hangover reports Hi-news.ru.
Synthetic substance has received the name alcosynth (from the words alcohol, alcohol and synth – synthetic).
According to experts, it is necessary to add to alcoholic beverages. While alcosynth did not change their taste. Also, having all the same relaxing properties, "synthetic alcohol" will help to avoid harm to heart and liver and the new drug can protect people from serious diseases of these organs.
Many scientists and physicians approve of the creation of such substances say that this discovery will help to reduce deaths and health problems from use of alcohol worldwide.
Note that according to the reports of the world health Association, each year about 20 million people get severe diseases associated with alcohol consumption, and even more people die.
American scientists believe that beverages based on synthetic alcohol can be on the market by 2050.
Comments
comments