Four-legged conquerors of the waves. In California dogs competed in the surf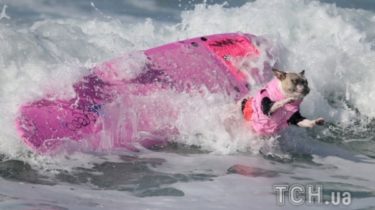 Four-legged conquerors of the waves. In California dogs competed in the surf
Curiosities
26 Sep, 04:05
1 of 25

© Reuters

1 of 25

© Reuters

1 of 25

© Reuters

1 of 25

© Reuters

1 of 25

© Reuters

1 of 25

© Reuters

1 of 25

© Reuters

1 of 25

© Reuters

1 of 25

© Reuters

1 of 25

© Reuters

1 of 25

© Reuters

1 of 25

© Reuters

1 of 25

© Reuters

1 of 25

© Reuters

1 of 25

© Reuters

1 of 25

© Reuters

1 of 25

© Reuters

1 of 25

© Reuters

1 of 25

© Reuters

1 of 25

© Reuters

1 of 25

© Reuters

1 of 25

© Reuters

1 of 25

© Reuters

1 of 25

© Reuters

1 of 25

© Reuters
© Reuters

© Reuters

© Reuters

© Reuters

© Reuters

© Reuters

© Reuters

© Reuters

© Reuters

© Reuters

© Reuters

© Reuters

© Reuters

© Reuters

© Reuters

© Reuters

© Reuters

© Reuters

© Reuters

© Reuters

© Reuters

© Reuters

© Reuters

© Reuters

© Reuters
Competitions occur annually.
In California at Huntington beach held their annual competition dog surfers in the annual Surf City Surf Dog. On the event page it is reported that the competitions were held in several categories according to the size of dogs. Also posted a video of the award winners, but the names of winners are not announced.
Masters participants who also took part in the heats, said that this year the waves were considerable for dogs. However, photos from the event can be seen, some four-legged held on the boards better than people.
Recall, after two Olympic games for people in Rio staged "Olympic games" for dogs. His skill showed animals in the pool and on dedicated sites.
Comments
comments