The IMF has called a "very impressive" macroeconomic achievements of Ukraine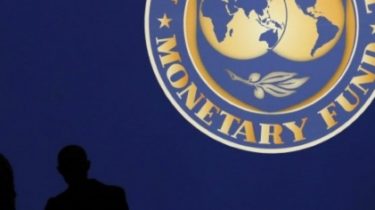 The IMF has called a "very impressive" macroeconomic achievements of Ukraine
© Reuters
In the Fund waiting for mobilization in the fight against corruption.
The international monetary Fund called the impressive macroeconomic performance of Ukraine.
This was during a press conference in Washington said the Director of the European Department of the IMF's Paul Thomsen, UKRINFORM reported.
"We see that (economic) policy is on track and meets the objectives of the programme. What does it mean? Frankly, I think if we look at the macroeconomic performance of Ukraine – they are very impressive", – he said.
See also: Groisman told whether the IMF forces Ukraine to raise the retirement age and cut public sector
Paul Thomsen noted that the improvement of the economic situation in Ukraine became possible due to the actions of the Ukrainian government – the adjustment of the budget, the transition to a flexible exchange rate, adjustment of prices for energy resources, reports the Economic truth.
"All these measures stabilized the macroeconomic situation and today we can say the growth returning to Ukraine," – said Thomsen.
Also the Director of the European Department of the IMF said Ukraine's success in combating corruption, in particular the launch of electronic Declaration system. However, the Fund expect to gain in this fight.
"The fight against corruption is a key challenge for the Ukrainian government. We expect him to mobilize in this direction. I think the country's leaders understand that success in this area depends largely on continued support of Ukraine", – he said.
Read also: IMF resident representative called the biggest problem in restoration of economy of Ukraine
We will remind, Ukraine has received the third tranche of funds to the IMF in the amount equivalent of 1 billion dollars. The IMF approved the allocation of Ukraine the next tranche – the issue agreed on 14 September in the evening. Note that the extended Fund conditions, Ukraine has fulfilled not in full, but the borrower saw a significant reformation developments. Of funds to replenish the international reserves of the NBU, the hryvnia has already responded to the tranche – the national currency has strengthened.
The IMF announced the next tranche for Ukraine
TSN. Pdsmi day
4 Oct, 00:15
Add to favourites
The International monetary Fund noted that the three billion dollars which Ukraine owes Russia will not affect the Fund's ability to mobilize help for our state. So, until the end of this year, Kiev can get an IMF loan, a billion three hundred million dollars. And next year, four tranches in the amount of five billion, four hundred million dollars.
Comments
comments