The NBU said the reasons for the weakening of the hryvnia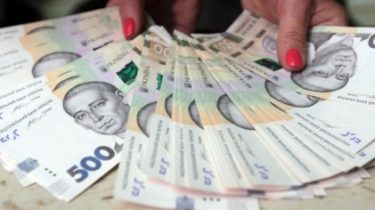 The NBU said the reasons for the weakening of the hryvnia
© UNIAN
The devaluation of the Ukrainian currency was affected by several factors.
In August, the hryvnia has fallen due to seasonal factors and the tense military-political situation in the Crimea. About it in interview to the edition "Focus", said Deputy head of the National Bank of Ukraine Oleg Churiy.
"First, this is a seasonal factor, which decreased the supply of currency. The harvest last year was already sold, and the new season has just begun. In other words, wheat shipped in August, but revenue began to come only in early September. Thus, the main flow of money, usually, comes later – in October – November," – said Cure.
Also read: Gontareva announced the autumn forecast for the hryvnia in the currency market
The second factor that influenced the devaluation of the hryvnia, he finds psychological disturbances of the market of cash could spill over to the interbank market.
"Secondly, under normal conditions, the demand would divide time proportionally, but the role played by the psychological factor due to the tense political and military situation in the Crimea. First, the unrest had an impact on the cash market, and then spread on the interbank market", – said the Deputy head of the national Bank.
Cure stressed that the cash market is not directly related to cashless, but the Treasurer of the companies would have panicked, looking at the situation on the black market and bought dollars.
"In addition, in August the Ministry of Finance returned to the business a significant amount of debt from the VAT –about 6 billion UAH. Exporters have stopped having foreign exchange earnings to the country and began to spend received of the hryvnia," – said the Deputy Valery Gontareva.
It is the superposition of these factors, in his opinion, influenced the devaluation of the hryvnia.
Estimated Curia, was settled a couple of tens of billions of dollars.
"Someone says that the population at the hands of $ 70 billion. But it looks totally unreasonable (…). At best it's a couple dozen billion dollars", – he concluded.
Earlier, financial expert and writer Eric Nyman said that the present hryvnia exchange rate is in General quite market. According to him, recent rise in the dollar is due to seasonal factors.
Comments
comments