Ukrainian bankers, fugitives will seek through the courts of the United States and Britain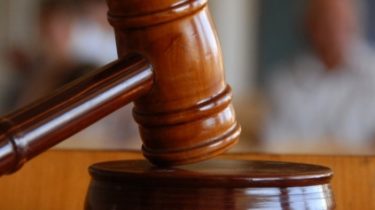 Ukrainian bankers, fugitives will seek through the courts of the United States and Britain
© UNIAN
Claims in a foreign court will apply the Deposit guarantee Fund of natural persons.
To find abroad top managers who are involved in the bankruptcy of Ukrainian banks, the Deposit guarantee Fund of individuals ' deposits will be through the courts in the US and the UK.
This was announced by Director of the legal Department of the Foundation Viktor Novikov, reports UNIAN.
The DGF has already sent 3214 statements to law enforcement authorities about criminal offences in a total amount of 256 billion, of which 376 statements against the owners and top managers of insolvent banks for a total amount of 187 billion UAH.
"In most cases, assets were taken abroad. And we have reason to believe that we can get some associated entities using the judiciary of other countries, including USA, UK. Abroad the instruments of bringing to civil liability runs more efficiently. The first lawsuits in foreign courts may be next year," said Novikov.
The Foundation accredits law firms whose services will have to pay the "success fee" company will receive a fee from the proceeds for winning the case, not in advance.
Read also: Ukrainian banks have closed more than 1.1 thousand branches
The submission to foreign courts, Novikov explained as a corruption of domestic as well as the inability of the State Executive service to recover funds.
"To win a lawsuit is only half the story, the debt should be recovered. We win most court cases, but the State Executive service is also one of the problems. We have about 120 thousand Executive productions, but we see no efforts of state officers to search for and return of assets," – said Novikov.
As of July 1, recovered through the performers shall be 145 billion. Simultaneously with the beginning of the year, the Fund is insolvent and the banks have already paid more than UAH 63 million court fees for existing cases.
"Hopefully, with the emergence of private executives, according to a recently updated law, will be a new service that will be motivated to search of property and satisfaction of creditors", – said the representative of the Fund.
We will remind, now in Ukraine recognized insolvent or are already in a state of liquidation, more than 80 banks.
Comments
comments