Banks impose an additional fee in ATMs for changing the PIN code, account balance display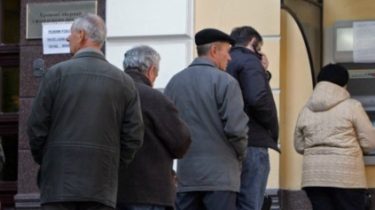 Banks impose an additional fee in ATMs for changing the PIN code, account balance display
© UNIAN
Additional services to the clients of the banks are 1-5 hryvnia.
Ukrainian banks one after another impose additional paid services for users of ATMs. For example, some financial institutions impose an additional fee for PIN code change, obtaining information about the status of the account (not only on the printed receipt, and is already on the display of the ATM or terminal). Commission charge and for incorrect operation. This is not innovation for the banking sector of Ukraine, however it has gained popularity in recent times.
"Any transaction that is made by the client on the map, passes through the processing center and has a certain cost that would be imposed on the issuing Bank that issued the card. So, to change your PIN, it ranges from 80 COP. to 1 UAH. And to these costs to compensate, banks impose a tariff of this operation for physical persons 1 to 5 UAH", — said the publication BusinessUA financial market expert Vasyl nevmerzhytskiy.
For example, the incorrect transaction, with an incorrect PIN entry is a jar of 50 kopecks.
"These costs, the Bank wants to compensate", says nevmerzhytskiy.
To balance the account, the Bank spends 30 kopecks, and people — to 1 UAH. Paper receipt from the ATM customer cost 1 to 3 RS.
Earlier it was reported that in Ukraine in ten-fold increase in the number of cases of fraud with ATMs.
Comments
comments