The Ministry updated the forecast of inflation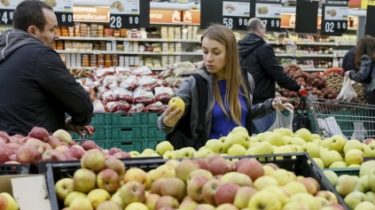 The Ministry updated the forecast of inflation
© Reuters
Next year inflation should decrease by half.
By the end of 2016 , the inflation in Ukraine will amount to 13%, and in 2017- 8%.
This was announced by first Deputy Minister of economic development and trade, Yulia Kovaliv at a business forum in Kiev, reports UNIAN.
"Inflation this year we expect up to 13%, respectively this will affect the lending rates. Next year we expect inflation at 8%," said Kovaliv.
Inflation in Ukraine in September 2016 in comparison with August was 1.8%, while the previous three consecutive months, consumer prices decreased month-to-month. Annually, by September 2015, inflation in September 2016 slowed to 7.9% after an 8.4% recorded a month earlier. Since the beginning of the year in January-September consumer prices in Ukraine grew by 6.4%.
The national Bank forecasts, this year inflation will be 12% (plus/minus 3%) in the next – 8% (plus/minus 2%).
Comments
comments