Liovochkina PACE proposes to adopt its resolution about the lack of investigation of crimes on the Maidan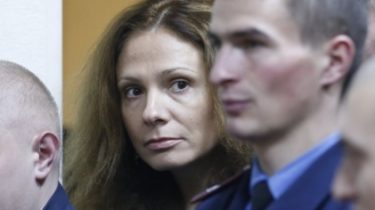 Liovochkina PACE proposes to adopt its resolution about the lack of investigation of crimes on the Maidan
Yulia liovochkina© UNIAN
The Deputy put forward in the Assembly the Opposition bloc and is the sister of the ex-head of the presidential administration of Yanukovych Sergey Levochkin.
MP Yulia liovochkina, which is represented in the PACE, the quota of the "Opposition bloc" proposes to recognize the systemic violation of human rights by Ukraine because of the poor quality of the investigation of the events on the Maidan and in Odessa on 2 may 2014.
About it reports "true European", referring to the draft resolution, was a Deputy in Strasbourg during the autumn session of the Assembly.
Read also: Maidan Protesters were killed by lead bullets – the recognition of the former "berkutovets"
The document is not a complete list of sponsors of the draft decision, but noted that the project Liovochkina was supported by other members of the Assembly.
"For more than two years the Ukrainian government has failed to provide impartial and effective investigation into these events, despite the requirements of articles 2 (right to life) and 3 (prohibition of torture) of the European Convention on human rights", – said Liovochkin in the document.
The document contains a proposal to be sent to Kiev official call for the Assembly to investigate the events on Maidan and in Odessa, to "force" Ukraine to use all available mechanisms for the investigation. It is also proposed to declare on behalf of the Assembly, which in Ukraine is illegal "foreign interference" in the legal procedure.
See photos: the repression of protesters and illegal decisions. A list of judges whom the Board dismissed in serious pain
The publication notes that it is not clear when this document can be supplied for review and whether this can happen. In the PACE agenda for October it is not, also for making the hall it must be approved by the relevant committees, which has not happened yet.
Earlier it was reported that the lawyers for the families "hundreds of Heaven" transferred to the international criminal court in the Hague proof of a systematic and splanirovano attempt to quell the revolution of Dignity in winter 2013-2014.
Comments
comments