The cost of licenses for taxi drivers want to reduce ten times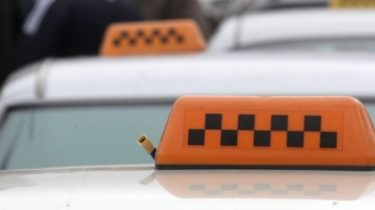 The cost of licenses for taxi drivers want to reduce ten times
© UNIAN
Price reduction want to achieve the legalization of a larger number of taxi drivers.
The cost of licenses for taxi drivers in Ukraine want to reduce ten times – up to 150 UAH. Thus try to achieve the legalization of those hundreds of thousands of drivers who are transporting illegal.
About it the speech went at the meeting in the Ministry of infrastructure, said Facebook Deputy Minister Dmitry Romensky.
"I do have a problem: a huge part of all taxi services is in the shade, new jobs are not created, no taxes are paid, and not always the quality of such services and the safety of passengers at the proper level. The essence and ideology of legislative initiatives of the Ministry of Infrastructure: to simplify the access of new participants to the market of transport by taxi in 10 times to reduce the licence fees (fee – 150 UAH) to legalize those who work in the shadows under the contract with information and dispatch services, including through mobile apps. Individuals who earn, driving passengers in your car, you have to pay tax only on earned income or a single tax in a simple and convenient procedure," said Romny.
At the same time want to tighten control and sanctions for violation of requirements of legislation in this area. The bill now developing.
Comments
comments