The discussion of the Ukrainian bezveza was not in the provisional agenda of the session of the European Parliament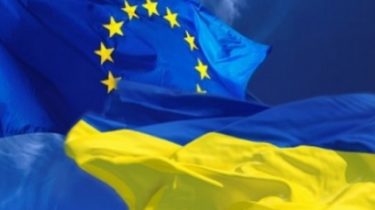 The discussion of the Ukrainian bezveza was not in the provisional agenda of the session of the European Parliament
Also not enough of the item on approval of visa liberalization for Georgia.
Approval of visa-free regime Ukraine-EU are not yet included in the agenda of the session of the European Parliament, to be held in Starburs 24-27 Oct.
This is stated in the preliminary draft agenda of the session, which appeared on the website of the European Parliament.
In the document also there is no item on the approval of visa liberalisation for Georgia, and the consideration of the question of the so-called mechanism for suspension of visa-free regime.
Read also: Visa-free regime with the EU will force the Ukrainian employers to pay high wages – the experts
As reported, on September 26, the European Parliament's Committee on civil liberties supported the granting Ukraine visa-free regime. Ukraine's President prepares to go to the summitto discuss the final stage of implementation. Earlier, the Minister of foreign Affairs Pavlo Klimkin predicted that the summit will be officially announced the granting Ukraine visa-free regime with the EU.
The European Union has set a date of the summit Ukraine-EU
TSN. Pdsmi day
10 Oct, 23:55
Add to favourites
On 24 November the President of the European Council, Donald Tusk, together with European Commission President Jean-Claude Juncker will accept the Ukrainian delegation headed by Poroshenko. The main theme of this cancellation of visas for Ukrainian citizens. In addition, the EU Council of Ministers demanded before the decision to determine the mechanism as a visa-free regime can be suspended.
Comments
comments