Colleagues Poroshenko use Russian fuel for flights in Russia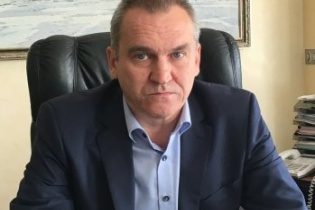 Colleagues Poroshenko use Russian fuel for flights in Russia
© Interfax-Ukraine
Although through the war direct flight from Ukraine to Russia is prohibited.
Associate of the President of Ukraine Petro Poroshenko Serhiy Zaitsev, who controls the private VIP airline "Business Airlines", buys fuel from Gazprom Neft to air transportation in Russia.
This was reported in the investigation of a journalist "of the Investigation.Info" Dmitry Gnap – writes "Gromadske".
"Today, because of the war, direct flights from Ukraine to Russia is prohibited. But try to check how strictly adheres to this prohibition, the airline of the friends of the President. On the website "Business Airlines" write that the company's aircraft are based in addition to Jules and veins, still at the Moscow airport Vnukovo", — said in the investigation.
Journalists have also demonstrated the passage of customs base on the purchase of aviation fuel firm friends Poroshenko in "Gazpromneft".
How to convince the media, earlier partner and classmate of President Sergei Zaitsev this purchase was denied. Said that the fuel they are still bought, but very few: "about 7 tons, which is enough for 6 hours of flight".
"Now it turns out, not seven tons and thousand three tones. To be exact. And this is not enough for six hours and two years for a single private jet" — summed up the Gnap.
We will remind that earlier journalists published an investigation into the airline, which allegedly belongs to the President Petro Poroshenko and his entourage.
An unnamed source journalists handed over a flash drive with files with information on the activities of the Ukrainian airline "Business Airlines", which sells services Charter.
Comments
comments