The Russian budget for the first time in 20 years does not make a profit from the Central Bank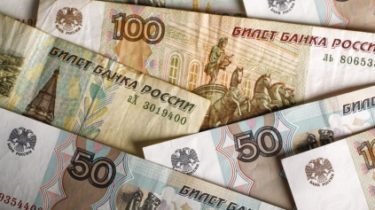 The Russian budget for the first time in 20 years does not make a profit from the Central Bank
The Finance Ministry expects losses from Bank of Russia.
The Ministry of Finance of Russia expects losses from the Central Bank of the Russian Federation by the end of 2017-2018.
This is stated in the explanatory note to the draft Federal budget for 2017-2019 years, which has RBC.
The income from the Russian Central Bank to the budget of the Russian Federation in 2017 is expected to reach 31.5 billion rubles, which is 69,642 billion rubles less than the amount of income listed in 2016. Thus the profit of the Central Bank is already falling: the Finance Ministry expects that this year it will amount to less than a third of the result 2015.
Russian Central Bank makes a profit mainly by providing liquidity to commercial banks and the foreign exchange market. Under Russian law, income is not the primary purpose of the Central Bank. Its main responsibilities — control of inflation and supervision of the banking system. 90% of the profits of the Central Bank is transferred to the budget, and the remaining 10% going to reserves and various funds.
Comments
comments