In Bukovina the chief customs inspector got burned on a bribe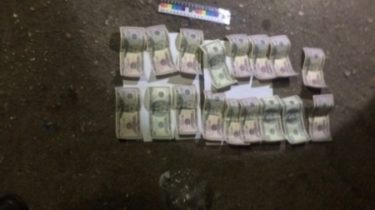 In Bukovina the chief customs inspector got burned on a bribe
Money
Today, 15:24
1 of 3

© Press service of the SBU

1 of 3

© Press service of the SBU

1 of 3

© Press service of the SBU
© Press service of the SBU

© Press service of the SBU

© Press service of the SBU
The officer was hiding in the office "a black cash".
In Bukovina the customs officer demanded $ 950 for the unobstructed importation of beads embroidery and apples.
Reports a press about it-service SBU.
The bribe was the main state inspector of customs clearance Department of the Chernivtsi customs.
The police detained the officials directly during receiving a bribe, during a search in its office office discovered the so-called "black cash", which was almost five thousand hryvnias and more than two hundred dollars.
See photos: In the Donetsk region have exposed the police officer who moonlighted selling contraband cigarettes
We will remind, customs for crossing the border without inspection took 500 euros from the machine. In Transcarpathia, the security service operatives and military Prosecutor's office exposed the officer that collected the money with the Ukrainian minibus drivers, who come from Italy. Searches and detentions occurred at the customs post "Tisa" on the border with Hungary.
Comments
comments