The Minister of infrastructure said about the price of railway tickets and freight transport in 2017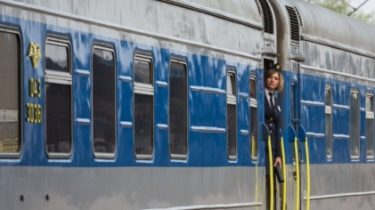 The Minister of infrastructure said about the price of railway tickets and freight transport in 2017
© UNIAN
In Ukraine can receive private rail transport of passengers.
In 2017, the Ministry of infrastructure does not plan increase of tariffs on cargo and passenger transportations on the railway.
In an interview with UNIAN said the Minister of infrastructure Vladimir Omelian.
"I do not see grounds for revision of railway tariffs next year. We agreed that this is the last increase freight rates this year, which generated additional funds for the company. This increase can be only after clearing the entire company, when we understand that 100% mechanism of working is transparent and efficient and there is no corruption. Only under these conditions we can prove to the market that tariffs are quite low and require revision, while this is not the same," said Omeljan.
See also: Balcon "blackmailing" of heads of branches of "Ukrzaliznytsya" with dismissal and forced them to write statements
The prices of passenger tickets "freeze".
"But the question is, do we want to go in the old cars as they are now, or those that exist in Europe. If we want the same trains which ply in Europe, respectively, they are as in Europe," – said Omeljan.
In October, the Verkhovna Rada will introduce a bill which would stipulate that Ukrainian Railways will have the right to operate private carriers. Competition with the state "Ukrzaliznytsya" should help reduce the cost of tickets, said the Minister.
"I know some Ukrainian and foreign companies consider the potential output of new private trains on the Ukrainian market, and it is clear that there will be competition, if we open this market, especially in the premium segment. If the law (rail) will be voted this year, then next year it can be done," said Omeljan.
We will remind, on April 30 Ukrzaliznytsia to raise tariffs for cargo carriage by rail 15%. Had planned to do from 1 January. Another planned increase in 2016 from 1 July did not take place – industry complained to the government.
Earlier Omeljan said that the trains will replace the cushions "feathers", install shutters on the Windows and promised Wi-Fi.
Comments
comments