In the occupied Donbas, more expensive products from Russia and growing wage arrears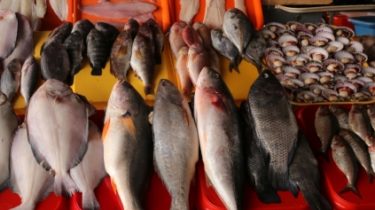 In the occupied Donbas, more expensive products from Russia and growing wage arrears
© Reuters
Continues to remain the trend of unpaid wages.
In the occupied Donbas is deteriorating socio-economic situation of local residents.
This was at the briefing said the assistant Chairman of the state border service Oleg Slobodyan, transfers "UNIAN".
"Deteriorating socio-economic situation of the temporarily occupied regions of Luhansk and Donetsk regions. So, in the temporarily occupied districts of Donetsk region continue to increase the price of food. According to the implementers, the increased cost of Russian products," he said.
"In Makeyevka city, continues to remain the trend of nonpayment of wages to miners. In particular, the miners Association "Makeevugol" in the total amount of the salary paid in may and partly in June 2016. Given this, October 10, the families of the miners held a protest," the official added.
See also: Food exploration. The meat in the "DNR" sell for 180 days, and the fish in the Crimea – UAH 112
We will remind, Russia feeds the militants in the Donbass expired products. Food on military base in Donetsk to provide power to the personnel of the delivered frozen fish from state reserves of the Russian Federation, laid down for storage in 1960. During the summer period has repeatedly been cases of hospitalization of people due to poisoning from expired canned meat in Makeyevka.
Comments
comments