Kiev warned of a new car Scam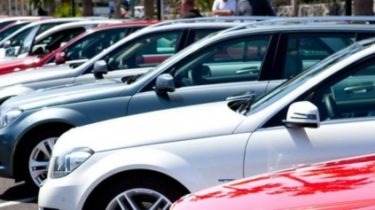 Kiev warned of a new car Scam
The attackers appear the police and ask for a reward for information about stolen car.
The Metropolitan police warns of a new car Scam.
It is reported by the Department of communication of the police of Kiev.
Usually, victims of scams have become the owners of stolen cars. So, the attackers are monitoring Internet sites and after the illegal taking the car call to the victim with the news about the whereabouts of the car. At the same time for the information requested to transfer a certain amount on a Bank card.
Besides, scammers often appear to be employees of the police and explain that the money allegedly needed to pay for the services of a tow truck, which transportorul car from another city. After receiving money, the scammers disappear.
The police inform that scammers use social networks and Internet portals. Often the attackers are the people that are in months of imprisonment, and Bank accounts registered in the territory of the ATO.
Police are urging people to contact them and do not give a chance to deceive ourselves.
See also: Housing Scam in Khmelnytskyi: from apartments in the house for the policemen turned on a few owners
Recall from Zhytomyr operative of criminal police demanded a bribe from the apartment swindler. As reported in the press service of the NDL, the operative who was involved in the disclosure of crimes related to fraud in especially large sizes, offered suspect housing fraud agreement: 15 thousand dollars in exchange for avoidance of liability.
Comments
comments