PACE: sanctions against Russia should be maintained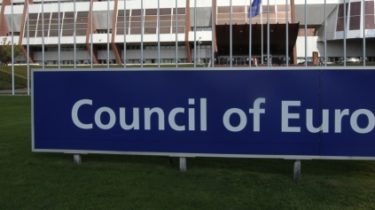 PACE: sanctions against Russia should be maintained
© Getty Images
The discussion of sanctions is shared by the European Union and threatens its unity and convinced the Assembly.
PACE adopted an amendment to the resolution on Ukraine, which called on member countries of the EU to keep sanctions against Russia despite the economic losses.
About it writes "true European".
"The Assembly notes that the economic consequences of the conflict are significant not only for Ukraine and the Russian Federation, but also for the European Union and some countries of Europe, which in varying degrees have suffered from the sanctions against Russia and Russian counter-sanctions", – the document says.
"The discussion of sanctions is shared by the European Union and threatens its unity," convinced the Assembly.
Due to the Ukrainian delegat PACE Assembel to the solution were added the following paragraph: "meanwhile, international pressure, including sanctions, should be saved until then, until will not stop the Russian aggression and will not be fully restored to the sovereignty and territorial integrity of Ukraine within its internationally recognized borders."
In the end 71 a member of the PACE voted in favor, 17 against.
See also: PACE voted on a resolution on Ukraine: it is not possible to hold elections in Donbass
Recall that the Ukrainian delegation to PACE has made all nauwalabila mentions two resolutions on Ukraine, namely: "the extension of sanctions against Russia to restore the full sovereignty of Ukraine, condemn the illegal elections in Crimea, the ban of the Mejlis, the rejection of the appeal to accept the Russian Federation in the Assembly, in spite of everything, the release of prisoners" and the like.
This was announced by the Chairman of the Ukrainian delegation to PACE Vladimir Aryev.
"Even in the title replaced "conflict in Ukraine" to "Russia's aggression in Ukraine", – he said. According to Aryev, "without exception, all speakers, even favorable to Russia, in fact, admitted in their statements that trouble Ukraine has brought Russia".
He added that the Ukrainian team will continue to do everything possible to keep the PACE to fight with the influence of the Russian lobby.
The parliamentary Assembly of the Council of Europe adopted two resolutions on Ukraine
TSN. 19:30
Yesterday, 20:13
Add to favourites
There today was Ukrainian day. In the debate on political consequences of the conflict in Ukraine calls for Russia to those withdrew its troops from the Donbass. PACE also condemned the elections to the Russian state Duma in Crimea, the document called them illegal.
Comments
comments