The heating season started. There will be enough reserves of gas and coal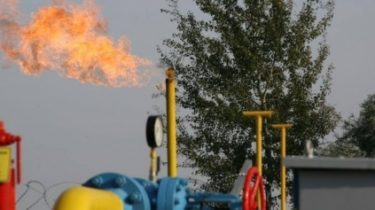 The heating season started. There will be enough reserves of gas and coal
© Ukrtransgaz
In underground storage pumped 14,75 billion cubic meters of gas.
In Ukraine, this week I started a heating season. The heat gave out that explain the technological details of working systems. But they promise within a week to warm all. At the same time, the responsible persons claim that the existing reserves of gas and coal will be enough to avoid shortages of heat and electricity.
On this day, October 13, was discussed during the selector government meeting, UNIAN reports.
"Uploaded 14,75 billion cubic meters of gas. This is sufficient to perform the obligations of "Naftogaz" to provide gas to all categories of consumers. NAK ready for the heating season and are ready to perform their contracts to ensure consumers", – assured the first Deputy Chairman of the Board NAK "Naftogaz of Ukraine" Sergey Fracture.
See also: Groisman told, when in Ukrainian homes will be warm
Earlier, Prime Minister Vladimir Groisman insisted on the need to pump into underground gas storage facilities of about 17 billion cubic meters of gas for the heating season the period of 2016-2017 years.
Meanwhile, the unified energy system of the country operates in a normal mode, comments on her work there.
"Increasing the share of nuclear energy to around 58-59%. The accumulated stocks of coal in storage are 1766 thousand tons", – said the Minister of energy and coal industry Igor Nasalik.
Recall that in Kiev will become warmer gradually. The connection of the capital to the heating system, read on Dnia this link.
Comments
comments