Zhebrivskyi potrollit Hollande in response to the proposal to hold elections in Donbass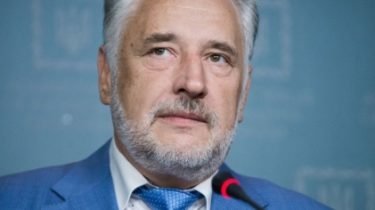 Zhebrivskyi potrollit Hollande in response to the proposal to hold elections in Donbass
© UNIAN
The head of the region was upset due to the double standards policy.
The head of the Donetsk HAV Pavel Zhebrivsky in response to French President Francois Hollande, who offered to hold elections in the Donbass, told him to go to the occupied territories.
"Elections in the occupied territories willing to spend only after Mr Hollande and I agree to hold in these areas campaigning. Well, we're going there to create polls, to form a Commission to update voter lists, etc. for the elections", – he wrote on the social network Facebook.
Read also: foreign Ministry denied the message of Putin's assistant on the meeting, "Norman Quartet"
Zhebrivskyi said that about free will in the temporarily occupied territories cannot be considered.
"What kind of free choice can be discussed if the Ukrainian language and Ukrainian symbols out there today banned? As for their use on the site is 100% guaranteed to disappear somewhere in the cellars", – he added.
The head of the military-civil administration also stressed that it is insulting to hear such statements from European politicians.
"There can be no double standards by the country's President, which positions itself a model of democracy in the world," he concluded.
Recall, strongly criticized the proposal of the President of France, Francois Hollande, the Minister of internal Affairs of Ukraine Arsen Avakov. He advised a policy not to tell the Ukrainians to give the territory and millions of lives under Putin's regime.
Comments
comments