In Transcarpathia spouses-teachers burned on a bribe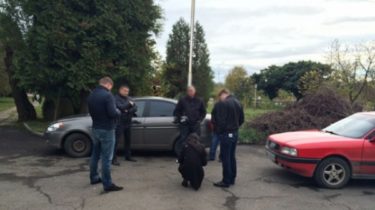 In Transcarpathia spouses-teachers burned on a bribe
Money
Today, 12:29
1 of 3

© National police of Ukraine

1 of 3

© National police of Ukraine

1 of 3

© National police of Ukraine
© National police of Ukraine

© National police of Ukraine

© National police of Ukraine
Director of the University demanded a bribe for admission.
In Transcarpathia, the Director of one of the universities demanded $ 500 for arrival, her husband, Professor of economic College of the University, acted as a mediator.
This was announced by Netpolice.
According to the report, the man was detained at the gas station during receiving a bribe.
Investigators seized the money and opened criminal proceedings. Spouses are threatened with imprisonment for the term from five till ten years with deprivation of the right to occupy certain positions or engage in certain activities for a term up to three years, with confiscation of property.
See photos: Bukovina chief customs inspector got burned on a bribe
Recall that in the Odessa region the military is tied up a bribe for the device on contract service. The security service of Ukraine in Odessa region detained two military, which sold the right to serve under the contract.
Comments
comments