Avakov announced the staggering amount that is required to install cameras on the roads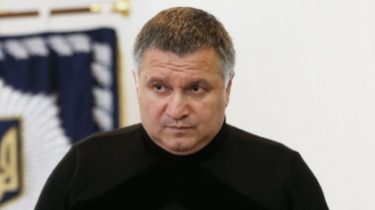 Avakov announced the staggering amount that is required to install cameras on the roads
© UNIAN
He added that drivers will be shocked when they realize how much they break the rules.
Maintenance of video fixation of violations of traffic rules on the roads throughout Ukraine requires investment at the level of 1.5 billion dollars.
This was announced by the Minister of internal Affairs of Ukraine Arsen Avakov, reports "Interfax".
"Theoretically, we can start the video recording tomorrow, but it requires very serious investments to equip the entire territory of the country in the most critical points of systems of video surveillance and control… I think we need about $ 1.5 billion., it to be qualified, and good for many, many years. But a return on investment. So it was in Europe, I think it will be us," he said.
According to him, has already invited a major international financial institution to assess the situation and conduct of the international competition to attract investment.
Avakov noted that already installed the test camera showed a huge number of violations of traffic rules on the roads. Therefore, according to him, while the police to prepare technically, drivers should understand that you need to drive more carefully.
See also: For the first working hours the traffic cameras in Kiev and Odessa have recorded numerous violations at 3 million hryvnia
We will remind, earlier the head of national police Khatia Dekanoidze said that only a week traffic Cams recorded almost 200 thousand violations of traffic rules. She noted that the message to the owners of the cars will go by Ukrpochta. In addition, the planned establishment of a unified electronic database, where each could independently to see if there are any irregularities with his car and how to pay the fine.
Comments
comments