Ex-MP Rudkovsky had a rest with a brunette in a luxury hotel on the Cote d'azur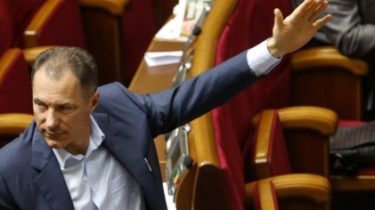 Ex-MP Rudkovsky had a rest with a brunette in a luxury hotel on the Cote d'azur
© UNIAN
The rooms at the hotel start from 6.7 thousand hryvnia.
Former MP, ex-MP and former head of the socialist party Mykola Rudkovsky vacationing in a luxury hotel Chateau de la Chevre d'or ("Chateau De La Chevre d'or" – "the Castle of the Golden Goat"), which is located in the village of Eze on the Cote d'azur in France.
A room in this hotel starts from 6.7-10 thousand hryvnia per day depending on the season.
Sources Dnia report that Rudkovsky was resting in the company of brunettes that had the pictures of your phone on sea background.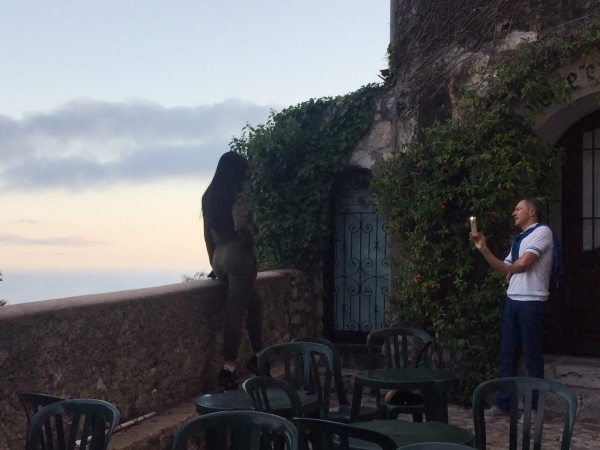 TSN.ua
Mykola Rudkovsky pictures of brunette in hotel-restaurant complex "the Castle of the Golden Goat"
This summer, the former Chairman of PJSC "Neftegazdobycha" Oleg Seminsky argued that Rudkovsky is already two years not in Ukraine, writes "Ukrainian truth".
"He left after he lost the election to the Parliament in his native County in Kozeletska district of Chernihiv region. Rudkovsky disappeared simultaneously with the arrest of Arinaga (representative of the criminal world, known as the "Moldovans") at the end of 2014," – said Seminsky.
We will remind, five years ago, in July 2011, the "Castle of the Golden Goat" also rested the then counselor of Yanukovych and former MP Anna Herman, writes "Censor.NO." Hotel-restaurant complex belongs to the 5 star. Rooms during the holiday season there is the cost from 340 to 2900 euros.
The complex is located in the picturesque village at an altitude of 400 meters above sea level, and its restaurant has two Michelin stars, which is a sign of extraordinary prestige and outrageous prices. The hotel is situated near nice and not far from the Principality of Monaco.
We will remind, in the beginning of 2016, Ukraine's largest private gas company "Neftegazdobycha", the control package of which belongs to DTEK billionaire Rinat Akhmetov, has changed the ownership structure. If earlier Rudkovsky belonged to 16,6475% of shares of "oil and gas production", changing ownership structure and its influence was reduced to zero.
Comments
comments