Fitch improved the Outlook for "junk" credit rating of Russia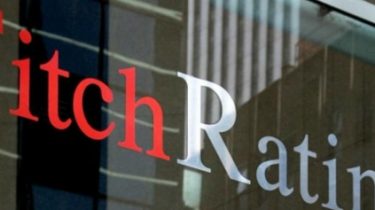 Fitch improved the Outlook for "junk" credit rating of Russia
At the end of January 2015, ratings Agency for the first time in a decade downgraded Russia to "junk."
International rating Agency Fitch improved the forecast on long-term default rating of Russia in national and foreign currency from negative to stable. Fitch also affirmed Russia's credit rating at "BBB-".
About it writes BBC.Russian.
The decision to improve the forecast made in connection with the fact that Russia had been a consistent and strong policy response to the sharp drop in oil prices. In September, the Agency also made a forecast regarding the budget deficit and Russia's GDP by 2016 and 2017.
Earlier, rating Agency Standard & Poor's last month raised the Outlook on the sovereign credit rating of Russia to "stable" from "negative" but confirmed the rating on the so-called "junk" level to "BB+". In 2017-2019 years is expected to increase Russia's real GDP on average by 1.6%. According to the forecast of S&P, the Russian economy will continue to adapt to low oil prices.
At the end of January 2015, ratings Agency for the first time in a decade downgraded Russia to "junk" – such a decision entails a reduction of investor demand for the securities and increase the cost of borrowing in foreign markets for the country.
See also: Fitch doubts the ability of Ukraine to carry out reforms
The Central Bank of Russia wants to deny accreditation, the international rating Agency
TSN. Wounds
April 24, 2015, 12:24
Add to favourites
Such a bill introduced to the state Duma. To expel the largest financial world agencies – Fitch, Moody's and Standard & Roog s – MPs has decided after they have assigned Russia low, "junk" rating.
Comments
comments