Poroshenko in Brussels to discuss with EU leaders sanctions against Russia and visa-free regime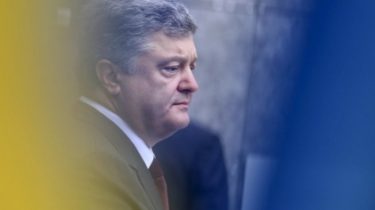 Poroshenko in Brussels to discuss with EU leaders sanctions against Russia and visa-free regime
© UNIAN
The President will participate in high-level consultations Ukraine – EU.
The President of Ukraine Petro Poroshenko will take part in the political consultations of the high level Ukraine – EU which will take place on 19 October in Brussels.
About it reports a press-service of the Ukrainian President.
In addition to Poroshenko, the event will be attended by the President of the European Council Donald Tusk, European Commission President Jean-Claude Juncker, European Parliament President Martin Schulz and the head of the relevant members of the European Commission.
The sides will discuss the development of the situation in the Donbas and in the Crimea, the status of implementation of the Minsk agreements and the prospects of sanctions against Russia in response to its aggression against Ukraine.
Also discuss policy progress in the implementation of reforms and ways to strengthen support for Ukraine by the EU and will coordinate further steps for the ratification of the Association Agreement and visa-free regime for Ukrainians.
20 Oct Peter Poroshnko will participate in the enlarged Summit of the European people's party, which will take place in Maastricht.
The President also will hold bilateral meetings with leaders of individual member States of the EU with the aim of coordinating positions ahead of EU Summit on 20-21 October in Brussels.
Comments
comments