Near KP "zaytsevo" waiting for the bus, died Ukrainian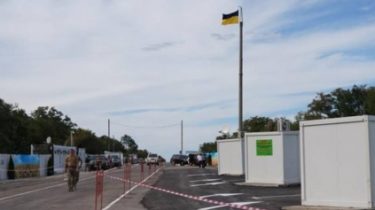 Near KP "zaytsevo" waiting for the bus, died Ukrainian
© Facebook/Zhebrivskyi
Likely, the man had a heart attack.
Today, October 16, near PPC "Leporidae" the inhabitant of Donetsk region lost consciousness and subsequently died. The man arrived with uncontrolled territory and waited at the bus stop.
Customs officers gave him medical assistance, but he remained unconscious, the press service of the State border service. Officers also called an ambulance.
Read also: Militants bring their forces to the highest degree of readiness – exploration
Doctors have confirmed the fact of death. Likely, the man had a heart attack. It is noted that he was 64 years old.
Recall from a grenade explosion in the Donbass injured three civilians. The bomber tried to escape but were detained by police.
Comments
comments