The transfer of the checkpoint zaytsevo will reduce the "gray area" Zhebrivsky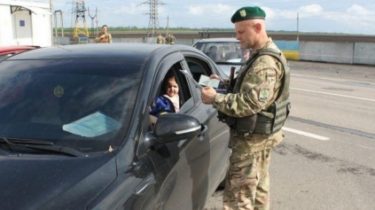 The transfer of the checkpoint zaytsevo will reduce the "gray area" Zhebrivsky
Illustration© The State Border Service Of Ukraine
9 settlements out of an uncontrolled territory.
Chairman of the Donetsk military-civil administration Pavlo zhebrivskyi commented on the transfer KPVV zaytsevo closer to the demarcation line.
"Incremental transfer KPVV zaytsevo closer to the boundary line – to the station Maori, on the outskirts of Gorlovka. The state border service of Ukraine asks citizens to temporarily restrict traffic through PPC "zaitsevo". After the transfer KPVV 9 settlements will be withdrawn from the so-called "gray zone", and it will become much easier to provide all necessary assistance to the people in these settlements," wrote Zhebrivsky in Facebook.
Also the head of the region said that, in his opinion, the talks in Minsk and Milan has exhausted itself. According to him, "neither France nor Germany took upon itself obligations regarding the guarantees of our security".
"When we-volunteer force has lost a third power in the world nuclear Arsenal, such guarantees took the US and the UK (about a third of "guarantor" – RF – silent, because she now behaves like in a "state of insanity", but it already the competence of the International Tribunal). So it's time to move on to the subject matter – the fulfillment of the terms of the Budapest Treaty of 1994. Ukraine his part of the contract performed at 100%", – said the Chairman of Donetsk CAA.
We will remind, the Ukrainian positions near zaytsevo under the constant eye of the militants – shooting from large-caliber machine guns, and heavy artillery.
Militants shell Popasna with prohibited weapons from residential areas of the occupied territory
TSN. 19:30
12 Oct, 20:05
Add to favourites
It is fired from grenade launchers, heavy mortars and howitzers. And his guns the enemy hiding in residential neighborhoods may day and Kalinovo, which frustrates all our attempts to give an answer. Then the militants moved on to firearms.
Comments
comments