GPU reported by the son of Yanukovych on suspicion of misappropriation of "Mezhyhiria"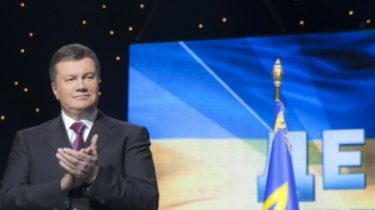 GPU reported by the son of Yanukovych on suspicion of misappropriation of "Mezhyhiria"
© UNIAN
The production featured several of those around ex-President.
euronews.com
Alexander Yanukovych
In the case of illegal acquisition of "Ukraine" it is reported about suspicion to the son ex-the President Alexander Yanukovych. This reports the press service of the Prosecutor General of Ukraine.
It is noted that the suspicion is based on the results of the investigation of facts taking possession of officials from among the former top leadership of the state Ukrainian state property in especially large sizes cost more than 500 million UAH – residence "Mezhyhiria" and its legalization.
On the basis of the evidence collected on the case of Alexander Yanukovych is suspected under three articles – the organization of creating fictitious companies in order to cover illegal activities, aiding and abetting in the misappropriation of state property in particularly large amount by an official by abuse of his official position and aiding in the legalization of property obtained by criminal means.
Son Yanukovych was declared wanted and got court approval for his detention to drive for the consideration of the petition for election concerning it a preventive measure in the form of detention.
It is noted that the former President of Ukraine Viktor Yanukovych on the case reported earlier on suspicion of misappropriation of state property in especially large sizes and legalization of property obtained by crime.
These offences also charged the former Chairman of the national joint stock company "Nadra of Ukraine" Eduard Stavytskyi and Director of the limited liability company Tantalit Litovchenko, a wanted. The investigation against other persons involved in this crime continues.
Earlier, the security officers have detained several supporters of Yanukovych, who was involved in the misappropriation of Ukraine and Sukholuchye, including the ex-Director of "Medinvesttreyd", which is searched for more than seven years.
Comments
comments