In Kiev "mined" GPU and APU for the death of a militant "Motorola"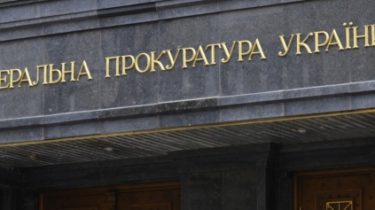 In Kiev "mined" GPU and APU for the death of a militant "Motorola"
The message came by e-mail.
In Kiev unknown reported about mining of buildings of the Prosecutor General and the Supreme court of Ukraine due to the assassination of militants of Arseniy Pavlov, known by the Callsign "Motorola".
About this "Ukrainian News" has informed a source in the Prosecutor's office.
According to him, the message on mining arrived to the email address of the GPU. According to an anonymous message that explosives laid in several places and RC.
The report said that the mining of the building is a response to the killing in Donetsk "Motorola".
In addition, the politician Vladimir Aryev in his Twitter published the e-mails, according to which "mined" the building of the Supreme court of Ukraine.
Judging from the sender, Sasha-the Stomatologist never learned simulates on the Internet :))) pic.twitter.com/9POM2OCasL
— Volodymyr Ariev (@VolodymyrAriev) on 17 October 2016
Read also: OSCE does not confirm the death of a militant "Motorola"
We will remind that one of leaders of fighters of "DNR" Arsene Pavlov, nicknamed "Motorola" was killed on the evening of 16 October. It blew up in the Elevator of the house where he lived. In the group "DNR" in the murder of Pavlov blamed "Ukrainian sabotage-reconnaissance group". Motorola was one of the most cruel militants "DNR". In particular, he shot the prisoner Ukrainian military Igor Branovitskiy. Pavlov himself admitted the killing of 15 captured soldiers of the Armed forces of Ukraine. In Ukraine he was declared wanted.
Comments
comments