In September, PrivatBank has paid 1 billion 45 million UAH on account of repayment of refinancing loans of the NBU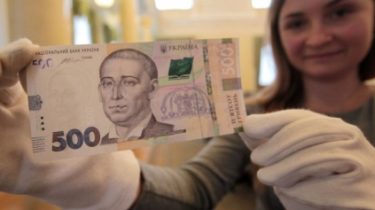 In September, PrivatBank has paid 1 billion 45 million UAH on account of repayment of refinancing loans of the NBU
© UNIAN
The Bank repays the refinance ahead of schedule, coordinated with the NBU
In September 2016 PrivatBank has transferred to the National Bank of Ukraine 1 billion UAH 045 million on account of repayment of funds received as refinancing in a period of political and economic instability in 2014-2015, In particular, in September the Bank repaid UAH 650 million principal amount of the loan and 395 million UAH per cent.
As reported the press service of PrivatBank, the Bank repays the refinance ahead of schedule, coordinated with the NBU. Starting in 2016, the Bank repaid 756 5 975 639 UAH principal amount of the loan and 4 388 509 571 UAH per cent.
According to the head of the Treasury PrivatBank's office, Shmalchenko, the Bank returns the loans to refinance taking into account the positive dynamics of the Deposit portfolio and the stabilization of the situation in the financial market.
Comments
comments