The "Right sector" denied the murder "Motorola"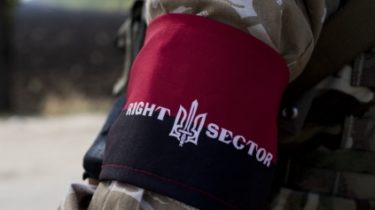 The "Right sector" denied the murder "Motorola"
© Getty Images
In organizations simply reacted to the death of the gunman.
Press-Secretary of Ukrainian Association "Right sector" Artem Skoropadskyi commented about the death of one of leaders "DNR" Arseniy Pavlov, known by the nickname "Motorola".
"It's not us" – succinctly responded on Facebook Skoropadsky on the death of Motorola.
See also: Dumb animal who liked to kill – the famous volunteer described killed "Motorola"
Recall, one of leaders of insurgents "DNR" Arsene Pavlov, nicknamed "Motorola" was killed on the evening of 16 October. According to preliminary information, it blew up in the Elevator of the house where he lived. In the group "DNR" in the murder of Pavlov blamed "Ukrainian sabotage-reconnaissance group".
Motorola was one of the most cruel militants "DNR". In particular, he shot the prisoner Ukrainian military Igor Branovitskiy. Himself "Motorola" confessed to the murder of the 15 captured military personnel of the Armed forces of Ukraine. In Ukraine he was declared wanted.
Comments
comments