Utility question and a dead millionaire-militant "Motorola" today in the program "Groshi"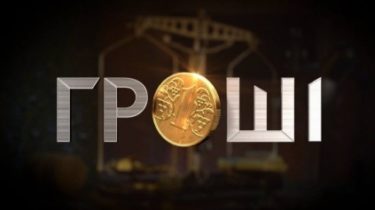 Utility question and a dead millionaire-militant "Motorola" today in the program "Groshi"
© press service of the channel "1+1"
The program will be aired on the TV channel "1+1" 17 October at 22:00.
Today, 17 October, at 22:00 the program "Groshi" will show a new series of sensational stories for viewers of the channel "1+1".
The main theme of the issue will become a pressing municipal issue. With the advent of cold weather the new tariffs, announced Ukrainians in the summer, begin to make itself felt. Tariffs on utility services are unaffordable for many people, because is almost the main part of expenses of Ukrainian families. "Money" figured out what caused the size of the tariff, what they consist of, and also learned how to "save" public authorities and enterprises.
In addition, the journalists of the project conducted its own investigation and found out unknown facts from the life of the militant "Motorola", which was liquidated yesterday. "Groshi" found that Motorola had a considerable fortune and was actually a millionaire, earning the kidnapping and export of vehicles from the zone ATO. The program will show the path of the action from an inconspicuous washer machine in Russia is one of the most famous and the most hated terrorists in the East of Ukraine.
Also, the version of the program continues to monitor the process of electronic Declaration of income of officials. The deadline for the submission of declarations expires in two weeks, however, expected 10 thousand reports yet to provided less than half. Moreover, among those already reported to the state and the people – a paltry number of eminent civil servants, no Minister and only six deputies. "Groshi" closely follow the Declaration and call the names of everyone who is planning to avoid disclosure of their condition or try to "fill up" e-Declaration.
On this and the other learn in the program "Groshi" today at 22:00 on TV channel "1+1".
Comments
comments