In the Internet appeared the video "uncut" from the place of death "Motorola"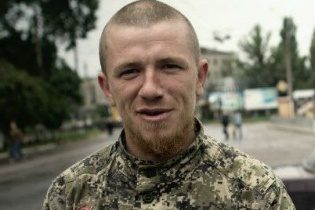 In the Internet appeared the video "uncut" from the place of death "Motorola"
© Elena Pavlova Vkontakte
The video shows the mutilated bodies of the gunman and his guard.
In a Network there was video from the scene of the death of the gunman Arsene Pavlov, nicknamed "Motorola" and his bodyguard.
The footage shows that the explosion destroyed the Elevator in the house where lived "Motorola". The gunman and his guard was pulled out from the bottom of the Elevator shaft, their bodies were badly disfigured by the explosion.
We will remind that one of leaders of fighters of "DNR", the leader of the gang "Sparta" Arseny Pavlov, nicknamed "Motorola" was killed on the evening of 16 October. It blew up in the Elevator of the house where he lived. In the group "DNR" in the murder of Pavlov blamed "Ukrainian sabotage-reconnaissance group". Motorola was one of the most cruel militants "DNR". In particular, he shot the prisoner Ukrainian military Igor Branovitskiy. Pavlov himself admitted the killing of 15 captured soldiers of the Armed forces of Ukraine. In Ukraine he was declared wanted.
Comments
comments