In Kherson you may receive the alternate aerodrome the Boeing company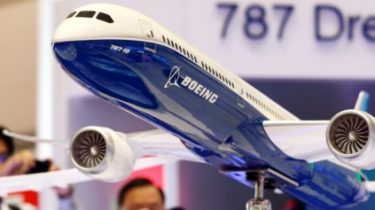 In Kherson you may receive the alternate aerodrome the Boeing company
© Reuters
If the issue will be resolved positively, then Ukraine will have additional financial contributions.
At the international airport "Kherson" may receive the alternate airport for commercial aircraft to American company Boeing.
This was stated by the Chairman of the standing Committee of the Kherson regional Council on management of objects of municipal property, architecture, construction and transport Yury Rozhkov, reports "UKRINFORM".
According to him, Boeing has alternate airport in Simferopol, but the company's aircraft can't land there because of sanctions that were imposed by the US for the occupation of the Peninsula Russia. So Boeing turned to "UkSATSE" with a request to find the alternate airport in another city.
American company needs a runway length of three kilometers and a width of 45 meters, so looking at two airports —Lviv and Kherson.
"But the lions clamped today, there are all high-rise buildings, and they can't lengthen the runway", — said Yuriy Rozhkov.
The official noted that the airport "Kherson" is located outside the city, and there is an opportunity to lengthen the runway. If the issue will be resolved positively, the aircraft "Boeing" will be able to sit in Kherson, to be here to repair and prepare for the flight, "and a lot of money".
International airport "Kherson" in 2006, did not take the aircraft until the spring of 2013 was actually a broken company. Since 2013, the airport resumed its work and receives regular flights.
Comments
comments