The Ministry of infrastructure dekommunizirovali sea port "Oktyabrsk"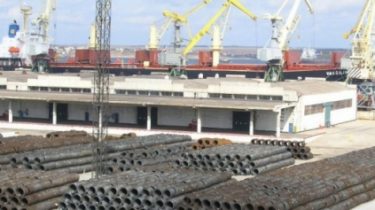 The Ministry of infrastructure dekommunizirovali sea port "Oktyabrsk"
Port "Olvia" near Nikolaev© okt-port.com
Sea port after the change of the Charter became a stevedoring company.
The Ministry of infrastructure of Ukraine within the Council was renamed the state enterprise "Specialized sea port "Oktyabrsk" state enterprise "Stevedoring company "Olvia".
This port is located on the left Bank of the Dnepro-Bugsky estuary in 25 km from Nikolaev. And the word means one stevedore, responsible for loading and unloading of vessels.
Also the Ministry of Infrastructure has changed the Statute of the state-owned enterprises.
We will remind, the Minister of infrastructure Vladimir Omelian said that state-owned enterprises, which are subordinated to his Department, will soon conduct a full de-communization. And information at railway stations and airports will be announcing in Ukrainian and English languages. From Russian will refuse.
Comments
comments