Interpol within 30 days to decide whether to declare Onishchenko wanted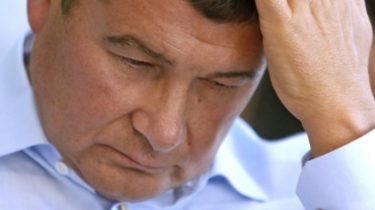 Interpol within 30 days to decide whether to declare Onishchenko wanted
© UNIAN
The meeting, which considered this issue was held last week.
National anti-corruption Bureau was informed that the Interpol in the next 30 days will decide whether to declare the international wanted list of scandalous people's Deputy Oleksandr Onishchenko.
This is stated in the message of NABOO.
"The decision to declare the international wanted list in the case of Alexander Onishchenko as MP takes the Commission for control over files Interpol. The meeting, which considered this issue was held last week. Therefore, the decision must be reported within 30 days," it says.
According to representatives of the Bureau, the announcement Onishchenko in the international search should be a tool that will significantly speed up and put the extradition process in the active phase.
See also: extradition of MP-the fugitive Onishchenko, nothing prevents the Prosecutor's office in the UK
Earlier, the NAB reported that Interpol may declare an international arrest warrant of scandalous people's Deputy Oleksandr Onishchenko is not until October.
Onishchenko is suspected of organizing schemes of embezzlement of funds during the extraction and sale of natural gas within the framework of joint operation agreements with PJSC "Ukrgasdobycha", which was caused to the state damage for the sum about 3 billion UAH.
On 5 July, the Verkhovna Rada of Ukraine gave consent to bringing him to justice, detention and arrest. However, on the eve of the vote, taking advantage of the status of MP, Onishchenko left the territory of the state. On 27 July the Prosecutor General of Ukraine signed the message on suspicion to the people's Deputy. 8 August was declared national search. According to latest information he is in London. A few days later he wrote in his Facebook that for the British jurisdiction, the GPU is little ground for his extradition to Ukraine.
Meanwhile, the people's Deputy-the fugitive arrested property at 700 million hryvnia , and promise soon to declare the international wanted list.
The rating of the deputies of the inmates: how they lived a luxurious life, and who was driven Onishchenko, Kaskiv and Efremov
Program
9 Sep, 23:18
Add to favourites
Once they lived in Grand style, was a collector of estates, gifts and stellar novels, and now they wanted. While the former head of the State Agency on investments Vladislav Kaskiv and the people's Deputy Alexander Onishchenko accused of embezzlement of public funds and the former head of fraction of Party of regions Alexander Efremov in jail awaiting trial for incitement to separatism, social life decided to recall the luxurious habits and whims odious politicians before declaring them wanted. Watch an exclusive ranking of the controversial prisoners.
Comments
comments