The state statistics Committee reported a decline in unemployment in Ukraine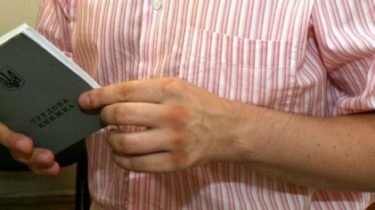 The state statistics Committee reported a decline in unemployment in Ukraine
© UNIAN
In September, the official figure was reduced to four points.
The state statistics service reported on the reduction of officially registered unemployed Ukrainians. At the end of September, employment looking for 341,5 thousand people. It is 14.2 thousand less than a month ago. In percentage terms, the reduction of unemployment is denoted by the numeral 4%.
Officially registered unemployed received from the state cash assistance, which in average was 1.79 thousand hryvnia per month per person. The total number of applicants exceeds the number of vacancies to six times, according to the state statistics service.
However, the earlier estimate that the highest salaries in Ukraine are in Kiev – an average of 8.7 thousand UAH. This one and a half times higher than the average across the country.
In Ukraine for one job have 9 candidates
Snidanok 1+1
August 17, 11:04
Add to favourites
At the beginning of the year this figure was a record over the years of independence – 19 the seekers for one job. Now the situation has stabilized. However, the number of unemployed is high. Only among youth 25 percent of the population are unemployed. In Ukraine only in 2016, half a million Ukrainians became unemployed.
Comments
comments