How to jump with a parachute. Groisman spoke about the filling of e-returns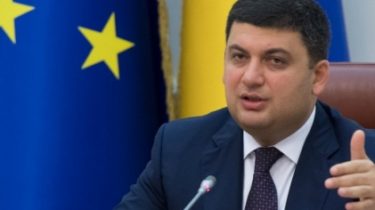 How to jump with a parachute. Groisman spoke about the filling of e-returns
© UNIAN
The Prime Minister urged members of the government not to be afraid to fill the Declaration.
Prime Minister Volodymyr Groysman said that his Declaration has already filled 90%.
He said this during a meeting of the Cabinet of Ministers, transfers "Ukrainian truth".
"I have my Declaration of the 90% are already filled. And in the coming days, perhaps this weekend or early next week it will be in the public domain. She just needs more time, it will be necessary to concentrate on the weekend and check it out," – said Groisman.
Groisman compared the e-Declaration parachute jump.
"You have to pass it. For some people, it's like jumping with a parachute. He closed his eyes and jumped. Don't be afraid of who are afraid", – he said.
See also: NAPC has announced last date of submission of e-declarations
Yesterday, October 18, the protesters under the Rada demanded from the officials to complete the e-Declaration. The protesters came with placards. They call the officials "whities" and even hung out behind the men's underwear with various inscriptions.
Comments
comments