Metallurgical plant of Krivoy Rog will be fined a tidy sum for polluted air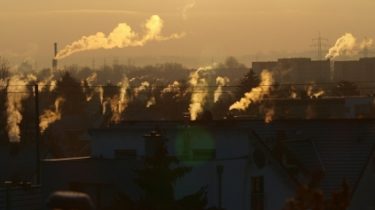 Metallurgical plant of Krivoy Rog will be fined a tidy sum for polluted air
© pixabay.com
The company violated requirements of the legislation on the protection of the environment.
The Dnepropetrovsk appeal economic court satisfied the appeal of Prosecutor's office of the region in the interests of the state, which of "Areclor Mittal Krivoy Rog" will be charged more than 72 million UAH for the inflicted losses.
About this in his Facebook reported the press Secretary of the Prosecutor General Larisa Sargan.
"The Prosecutor's office established that such industrial enterprise, in violation of the requirements of the legislation on the protection of the natural environment, without a permit, carried out above-standard emissions of polluting substances in atmospheric air, causing damage to the state on that amount," it says.
The decision of the court the claim was satisfied in full.
Read also: the Environmental danger in Kiev: the Kiev threaten air and water from Darnitsa CHP
We will remind, Ukraine has surged to first place in world rankings for number of deaths from air pollution – such shocking results of a study by the world health organization, which was recently promulgated.
Comments
comments