At today's session adopted historic decisions for the city – Trukhanov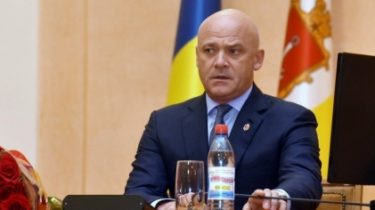 At today's session adopted historic decisions for the city – Trukhanov
© UNIAN
The adopted zoning plan of Odessa and return the airport to communal property of the city – main decisions taken during the extraordinary session of the Odessa city Council on October 19.
In Odessa, held an extraordinary session, the agenda which included strategic development issues. So, after lengthy consultations, public meetings, was adopted a revised zoning Plan of Odessa. The deputies supported the adoption of the document that will put an end to chaotic building of the Odessa land.
"This issue is not the first excited Odessa. Today, we took, without exaggeration, one of the most anticipated documents. Thank you volunteers and everyone who worked on this project for their work and active position," commented the decision of the mayor of Odessa Gennady Trukhanov.
Fateful is the decision of the Odessa airport: MPs supported the release of the Odessa city Council from the "international airport Odessa" and a return to communal ownership of the city's contribution to the authorized capital of this company.
"The Odessa airport needs a new terminal and runway. The investor today has not fulfilled its obligations. In this regard, we return the property to the communal property to continue construction," said Gennady Trukhanov.
Thus, today the city restores its control over the existing passenger terminal and airport services. Also, according to the decision of the Odessa community receives 25% of the new terminal, whose construction should be completed this year.
Comments
comments