Fired for a verse on "Motorola" Russian and memes with tear-stained Putin. Trends Network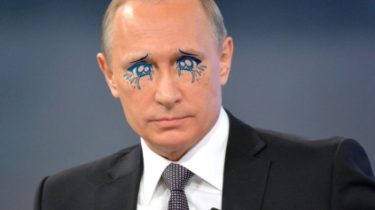 Fired for a verse on "Motorola" Russian and memes with tear-stained Putin. Trends Network
© Dnia
Funny news and news that interest many, watch in our collection.
Team TSN.ia daily will collect for readers of the main trends of social networking – the key discussion topics of users, jokes, funny fotozhaby and most popular videos of the last days.
Today, October 20th, Internet users were discussing the dismissal of the chef restaurant in Saint-Petersburg for the dirty verse of the slain leader of the militants "Motorola".
Into a meme has become a statement of the candidate in presidents of the United States Donald trump, who said that the Russian President Vladimir Putin is not his best friend – users started to post a photo of the crying of the Russian leader.
Also, the popularity gained strong social is about the struggle of kids with serious or incurable diseases.
Comments
comments