NABOO has announced the test results of the scandal with the purchase of MP Zalishchuk apartments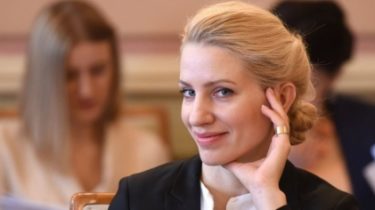 NABOO has announced the test results of the scandal with the purchase of MP Zalishchuk apartments
Svetlana zalischuk© UNIAN
During the inspection found discrepancies, but no grounds for criminal proceedings is not found.
The national anti-corruption Bureau of Ukraine has completed the verification on the legality of the funds for which the people's Deputy from "Blok Petro Poroshenko" Svetlana zalischuk bought an apartment. Note that the money earned legitimately. However, there are some inaccuracies with dates. For this reason, the opening of criminal proceedings no.
Zalischuk, she turned to NABS to have her checked out, September 19, after the scandal, she supposedly bought the house for funds that are not declared.
In the NEB concluded that from 2011 to 2014 Zalishchuk earned 922 thousand 848 UAH. Such data to the investigators provided the State fiscal service.
Read also: MP Zalishchuk responded to the accusations of a relatively spacious apartment in Kiev
"Apartment in Kiev it acquired in 2014 until the election of people's Deputy together with the civil husband – the head of the Council of Europe office in Ukraine Morten Enberg. Also, by this time Svetlana zalischuk not worked as a public servant. Funds in the amount of 36 thousand US dollars were provided by the most popular cut, the remaining part of the purchase price paid by her common-law husband," said NABU.
However, the documentation inaccurate.
"First, the MP pointed out purchased in 2014 apartment in the Declaration for 2013. Second, civil husband Svetlana zalischuk pointed out in the Declaration only in 2015. Given the above, the NEB sees no grounds for initiating criminal proceedings due to the lack of data about possible corruption sources of funds for housing. The materials of information-analytical testing will be forwarded to the National Agency for prevention of corruption for further evaluation," – said in the message.
We will remind, before that there was a scandal with the purchase of an apartment by the people's Deputy Serhiy Leshchenko.
Housing scandal: who bought a house for Sergey Leshchenko and Svitlana Zalishchuk
Classified material
26 Sep, 13:47
Add to favourites
Housing scandal with the corrupt taste of the most famous fighters against corruption, Sergei Leshchenko and Svitlana Zalishchuk is gaining new momentum. The anti-corruption Bureau quickly enough to believe in a story according to which 77 thousand dollars into a new apartment gave poor MP 67-year-old mom, but the "x-files" continues its review.
Comments
comments