Immortal believes that "channel four" may be the last time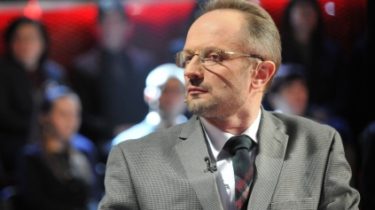 Immortal believes that "channel four" may be the last time
© Dnia
The leaders of the countries should discuss not only the situation in the Donbass, but also in Syria.
This meeting could be the last for "Norman Quartet" in the current format, or even last in the "Norman format".
This was stated by former representative of Ukraine in the political subgroup of the Trilateral contact group on the Donbas Roman Bezsmertny, writes 112.Ukraine.
According to policy, made on the eve of the statements of the participants of the talks suggests that each side goes to Berlin in slightly different positions and approaches.
He recalled that in addition to the Ukrainian question, the leaders of France, Germany and Russia should discuss the conflict in Syria. "God grant that they formed the objectives for the coming period, what to do in the framework of the Trilateral contact group and subgroups in the Minsk process," said the Immortal.
Read also: Meeting of the "Normandy Quartet." Watch online
He added that to dominate the talks in Berlin will be the Syrian issue, which, however, should play in favor of Ukraine. According to him, it was in conjunction with Syrian statements Hollande should consider the recent statement of French foreign Minister on Ukraine the "status of Donbass" and "election calendar".
He also stressed that it is the consolidated position of the countries of the West, where Russian military actions in Syria started to have such a "Euro-Atlantic antikremlin Association", and forced Russian President Vladimir Putin to come to the talks in Paris.
"Norman dinner": in Berlin preparing to meet Putin protests
TSN. 16:45
Yesterday, 17:03
Add to favourites
Preparing for this meeting for a long time and finally agreed only the day before. At last consent was given by the head of the Kremlin Vladimir Putin. To talk about the future of the Minsk agreements and the settlement of the situation in the Donbas.
Comments
comments