In Britain, a passerby took video of a meteorite, which is a huge speed swept across the sky and fell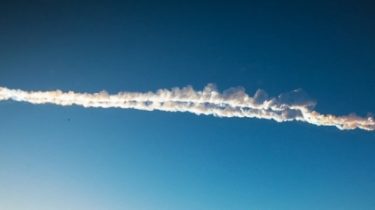 In Britain, a passerby took video of a meteorite, which is a huge speed swept across the sky and fell
Illustration© w-o-s.ru
Behind the object left a trail of fire and smoke.
Wednesday, October 19, in Wales, in Britain, the man took video of the moment of the fall of the meteorite. Reported by the Mirror.
A meteorite flashed across the sky at great speed, leaving behind a trail of fire and smoke. Then it fell, presumably, in the water. At the same time, so far it is not established that it was the object in the sky.
We will remind, earlier it was reported that the meteorite fell in the United States. Trail of fire in the atmosphere was recorded by the cameras. In particular, the police Department of Portland, Maine, has published a video that was made by a patrol.
Comments
comments