In Odessa "covered" the conversion center with a turnover of tens of millions of hryvnia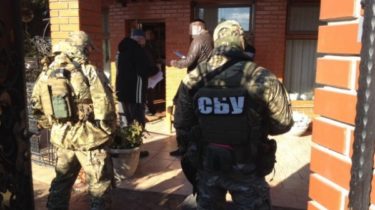 In Odessa "covered" the conversion center with a turnover of tens of millions of hryvnia
Money
Today, 12:58
1 of 4

© Press service of the SBU

1 of 4

© Press service of the SBU

1 of 4

© Press service of the SBU

1 of 4

© Press service of the SBU
© Press service of the SBU

© Press service of the SBU

© Press service of the SBU

© Press service of the SBU
During searches of the organizers of the envelope, withdrew the whole Arsenal of weapons.
In Odessa liquidated the konvertatsionny center with a monthly turnover of 30 million.
It is reported by the SBU.
Organizers of the "envelope" created the outline of a fictitious finoperatsy for the accumulation and transfer in cash funds companies in Odessa and Kyiv regions, as well as the withdrawal of money abroad.
Also, the swindlers helped to evade taxes and forming a tax credit.
The monthly circulation of money passing through the accounts of "envelope", made over 30 million UAH, and during the operation of the fraudulent scheme the state suffered damage of more than UAH 50 million.
The police detained the organizer of the scheme, together with the couriers, and accountants.
During the searches, confiscated equipment, details and stamps of banking institutions, payment documents confirming the carrying out of fictitious operations, and also found five firearms and nearly three thousand cartridges, which were stored without permission.
See also: Detainee was the chief tax specialist of the Kiev region "krysheval" a multimillion-dollar conversion center – GPU
We will remind, in the Donetsk region abolished the conversion center, which involved the tax authorities. In particular, in Donetsk region stopped activity of interregional conversion center with a turnover of 300 million hryvnia.
Comments
comments