Happy begins to tackle the budget, the fate of Ukraine in 2017. Online stream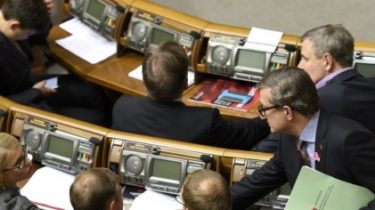 Happy begins to tackle the budget, the fate of Ukraine in 2017. Online stream
© UNIAN
MPs have submitted more than 1.1 thousand amendments.
The Verkhovna Rada begins consideration of the bill "On state budget of Ukraine for 2017".
The Cabinet of Ministers submitted the document to Parliament a month ago, on September 15. Such a term is required by domestic legislation. Today, 20 October, Parliament has the final term of consideration of the draft budget in the first reading.
Within a month, MPs have already submitted 1165 amendments to the bill, said Finance Minister Oleksandr danylyuk.
Analyzed government bill on the state budget for 2017 the audit chamber of Ukraine. She believes the Outlook for economic growth next year at 3% is too optimistic.
The details of the bill on the state budget can be found on the website Dnia this link.

Comments
comments