In the center of Kiev pensioner took his own life by plunging himself in the heart a knife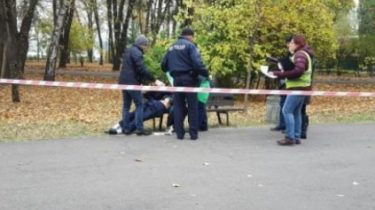 In the center of Kiev pensioner took his own life by plunging himself in the heart a knife
© Еспресо.TV
When a victim has discovered more than 1,000 hryvnia.
In the capital navodnitsky Park pensioner committed suicide.
Reports about it "Еспресо.TV".
As noted, the victim was found by locals near the temple of the Holy Prince Vladimir.
The militiamen who arrived at the scene of the incident, found that the suicide – born in 1946 – took his own life with one precise stab to the heart. During the inspection of the body the police had found documents and more than 1,000 hryvnia.
According to unconfirmed reports, the man was terminally ill.
We recall the morning of 21 October, about eight o'clock in the morning at the metro station "Beresteyskaya" in Kiev, 24-year-old man jumped in front of arriving train. From the received traumas he has died.
Comments
comments