Corban reported on the new searches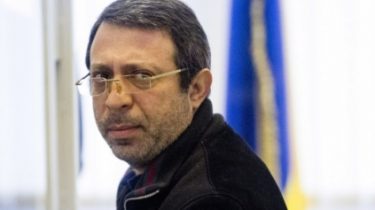 Corban reported on the new searches
© UNIAN
He believes the new raids a "courtesy visit" to the anniversary of his arrest.
The former leader of the party "DILL" Gennady Korban said that his house was searched again.
He reported about it in Facebook.
"This morning I and my colleagues in the river again, looking for something. Prosecutors and members of the alpha from Kiev. Even an armored personnel carrier pulled up again. As in the past, the funds did not meet the target. Expected found nothing except children's computers", he said.
Korban said he did not know why it came with a search warrant.
"It seemed to me that all the points are placed. Or am I mistaken? Or just anyone want another piece of weapons, money, and compromising. Perhaps it was a courtesy visit, under the anniversary of my arrest," he suggested.
See also: Korban received a suspended sentence and to run for Parliament will not be – the lawyer
Recall that the Korban went for treatment in Israel on the basis of permission of the Dneprovsky district court of Kiev.
The main charges against the Korban was the creation of a criminal gang, burglary and kidnapping.
Earlier, the court changed the measure of restraint for Gennady Korban from detention to house arrest. The policy didn't even wear an electronic bracelet. As we know, Korban has already stated that she doubted his return to politics. He also refused nomination for the by-election in the 27th electoral district in the case their ad.
Comments
comments