In Kherson half of the city will have to wait for heating another week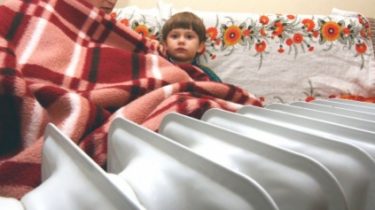 In Kherson half of the city will have to wait for heating another week
© UNIAN
Only now the authorities and the communal services managed to settle all the problems and start CHP.
The heating season half the Kherson residents started serving hot drinks, electric fans and hugs from cats. The temperature in the premises does not exceed 15 degrees, according to a story TSN.19:30.
Officially start supplying heat to the house it was announced on 15 October, but this did not happen. The city was heated by two large enterprises: utilities, heating utilities, and the state of Kherson CHP. Latest – virtually bankrupt. It was her half of the homes still without heat. Residents are outraged not only disrupt the start of the heating season, but future payment system. "This is the highest rate in Ukraine! But the quality leaves much to be desired," say the consumers.
It became known when in Russia will begin the full heating season
TSN. 19:30
Yesterday, 19:54
Add to favourites
Kherson still can't keep warm in their homes. Without heat remains half of the city's high-rise buildings. The company that heats, but today, a week later than planned, launched their boilers. In schools, hospitals and kindergartens will be warmer tomorrow. But quite warm the city's promise not earlier, than in a week.
The quality of services expressive show of non-insulated pipe and left the trench. All the heat loss on the way to the apartments included in the tariff. The street of the World dug up in April to replace the old network. Work to complete and did not, and such sites in Kherson a lot. Queue the emergence of new, as only now in a network run the water. So the old pipe will be predicted not to withstand the temperature and pressure.
To run the plant was only after the issue of debt for gas to 9 million hryvnia. "We found a variant that will allow us to unblock the work of the CHP, and on the other hand, to fulfill the obligations of CHP before Hersongaz" – said the Chairman of the Kherson regional state administration Andrey Gordeev. However, despite the start of work, warm the batteries Kherson will have to wait. "Physically and technically all connect we can not" – said the chief engineer of the Kherson CHP Igor Zizic. In schools, hospitals and kindergartens will be warmer on Saturday. And to fully warm the city utility promised no sooner than a week.
The TSN reporter Elena Vanina
Comments
comments