Fighters covered the mortar shelling Talakovka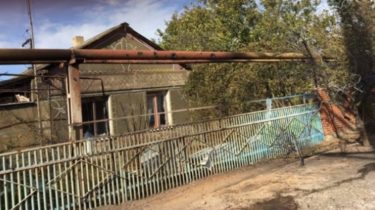 Fighters covered the mortar shelling Talakovka
ATO
Today, 11:44
1 of 7

The consequences of fire Talacko
© facebook.com/Вячеслав Abroskin

1 of 7

The consequences of fire Talacko
© facebook.com/Вячеслав Abroskin

1 of 7

The consequences of fire Talacko
© facebook.com/Вячеслав Abroskin

1 of 7

The consequences of fire Talacko
© facebook.com/Вячеслав Abroskin

1 of 7

The consequences of fire Talacko
© facebook.com/Вячеслав Abroskin

1 of 7

The consequences of fire Talacko
© facebook.com/Вячеслав Abroskin

1 of 7

The consequences of fire Talacko
© facebook.com/Вячеслав Abroskin
The consequences of fire Talacko
© facebook.com/Вячеслав Abroskin

The consequences of fire Talacko
© facebook.com/Вячеслав Abroskin

The consequences of fire Talacko
© facebook.com/Вячеслав Abroskin

The consequences of fire Talacko
© facebook.com/Вячеслав Abroskin

The consequences of fire Talacko
© facebook.com/Вячеслав Abroskin

The consequences of fire Talacko
© facebook.com/Вячеслав Abroskin

The consequences of fire Talacko
© facebook.com/Вячеслав Abroskin
Shells riddled the house and the pipeline.
Today, October 23, fighters from mortars fired at the village Talakovka Donetsk region and partly destroyed the homes of civilians.
About this informed the head of state of the regional national police Vyacheslav Abroskin.
According to him, due to the damage to the pipeline no gas left more than 4.5 thousand residents of the village.
Read also: Militants have concentrated the majority of attacks in the area of Mariupol. Chronicle of the ATO
"Today, at 09.55, the militants shot mortars peaceful Talakovka (Mariupol). Only thanks to a happy coincidence nobody was hurt. Fragments of partially destroyed homes of civilians," wrote the chief police of the Donetsk region in Facebook.
Now on a place of incident employees of gschs and police investigators.
We will remind, on Sunday, September 23, militants fired mortars from the Crimean. The occupants were aimed fire with a caliber of 82 mm, and in the morning near Novoaleksandrovka the enemy used against Ukrainian soldiers, small arms
Comments
comments