Four-legged nun, and sweet pumpkin. In Kiev organized a costume parade of pugs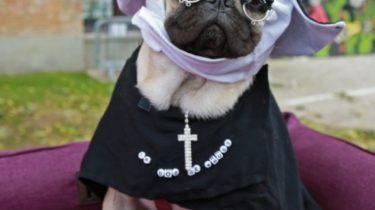 Four-legged nun, and sweet pumpkin. In Kiev organized a costume parade of pugs
Kiev
Today, 13:25
1 of 12

Costume parade of pugs
© UNIAN

1 of 12

Costume parade of pugs
© UNIAN

1 of 12

Costume parade of pugs
© UNIAN

1 of 12

Costume parade of pugs
© UNIAN

1 of 12

Costume parade of pugs
© UNIAN

1 of 12

Costume parade of pugs
© UNIAN

1 of 12

Costume parade of pugs
© UNIAN

1 of 12

Costume parade of pugs
© UNIAN

1 of 12

Costume parade of pugs
© UNIAN

1 of 12

Costume parade of pugs
© UNIAN

1 of 12

Costume parade of pugs
© UNIAN

1 of 12

Costume parade of pugs
© UNIAN
Costume parade of pugs
© UNIAN

Costume parade of pugs
© UNIAN

Costume parade of pugs
© UNIAN

Costume parade of pugs
© UNIAN

Costume parade of pugs
© UNIAN

Costume parade of pugs
© UNIAN

Costume parade of pugs
© UNIAN

Costume parade of pugs
© UNIAN

Costume parade of pugs
© UNIAN

Costume parade of pugs
© UNIAN

Costume parade of pugs
© UNIAN

Costume parade of pugs
© UNIAN
Dogs with owners were preparing for the Halloween.
In Kiev was held the annual party for pugs , this time the event was organized on the eve of Halloween.
For Pets Pets in costumes staged a parade, a relay race and a lottery.
See photo: Internet "blew" the pug is a hipster who takes pictures of himself trying on different hats
Dogs in funny outfits of nuns, pumpkins and devils invited to participate in a photo shoot, and for the most creative of them have prepared special gifts.
Funny pictures of the event were made by the photographers of the Agency UNIAN.
Comments
comments